Wed, 4 July 2018
The Mind Your Own Business Podcast with Cindy Harter | Photofocus Podcast Bonus Episode!
In this episode, Skip Cohen and Chamira Young chat with photographer Cindy Harter Sims.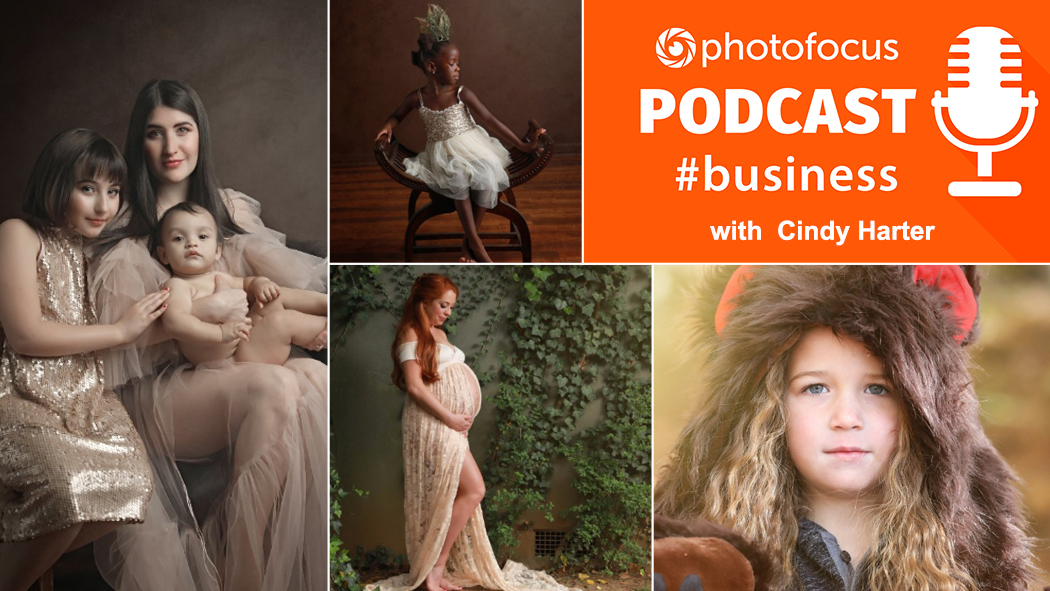 All images copyright Cindy Harter Photography
We discuss in detail:
how the journey of self-discovery can fuel your photography business development
how to make financial plans for your business that help ensure success
the importance of nailing technique down through unrelenting practice
connecting with clients
the phenomenon of how clients mirror their photographer's energy during a session
the role that constant education - via workshops and conferences - play in developing as a photographer
how personal projects can help you learn and grow
You can find Cindy at:
Enhance your revenue stream: sign up for Adobe Stock and submit your video content!
Have suggestions on future topics you want us to cover? Email us:
@SkipCohen on Twitter
Skip Cohen: skip@mei500.com
Chamira Young: chamira@photofocus.com
Share This Podcast!
Please share this podcast with your friends and subscribe via iTunes.
---