Fri, 12 July 2019
Mind Your Own Business Podcast with Reid Callanan | Photofocus Podcast July 12, 2019
In this episode, Skip Cohen and Chamira Young chat with Reid Callanan about the importance of photography education.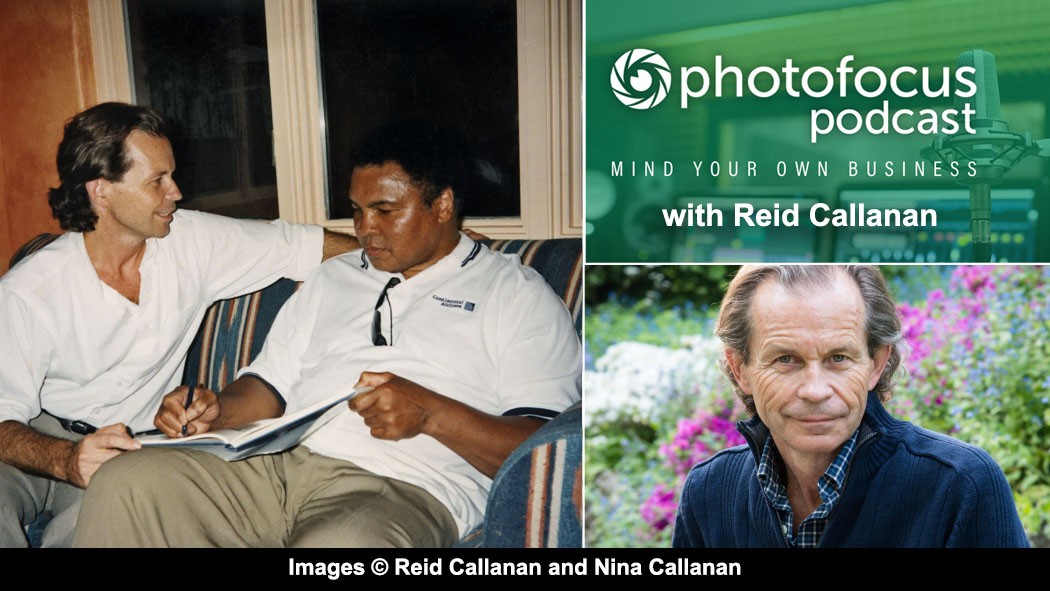 Images copyright Reid Callanan and Nina Callanan
Reid Callanan sitting with Muhammad Ali. Photo copyright Reid Callanan.
We discuss:
The role and importance of hands-on photography education
Tips for sustaining a business long term, through varying trends, economies and recessions
The role of having a personal vision in your body of work
The importance of consistency
Stories of celebrities that have attended his workshops
The most common struggles of his students
Advice for any photographers wanting to break into photography and especially find their personal vision
---
Reid Callanan and Santa Fe Workshops can be found at:
Have suggestions on future topics you want us to cover? Email us:
Share this podcast!
Please share this podcast with your friends and subscribe via iTunes.
---