Apr 13, 2018
Get the show here or get it on iTunes — Please post a review on iTunes.
In this episode, Skip Cohen and Chamira Young chat with renowned photographer Anne Geddes.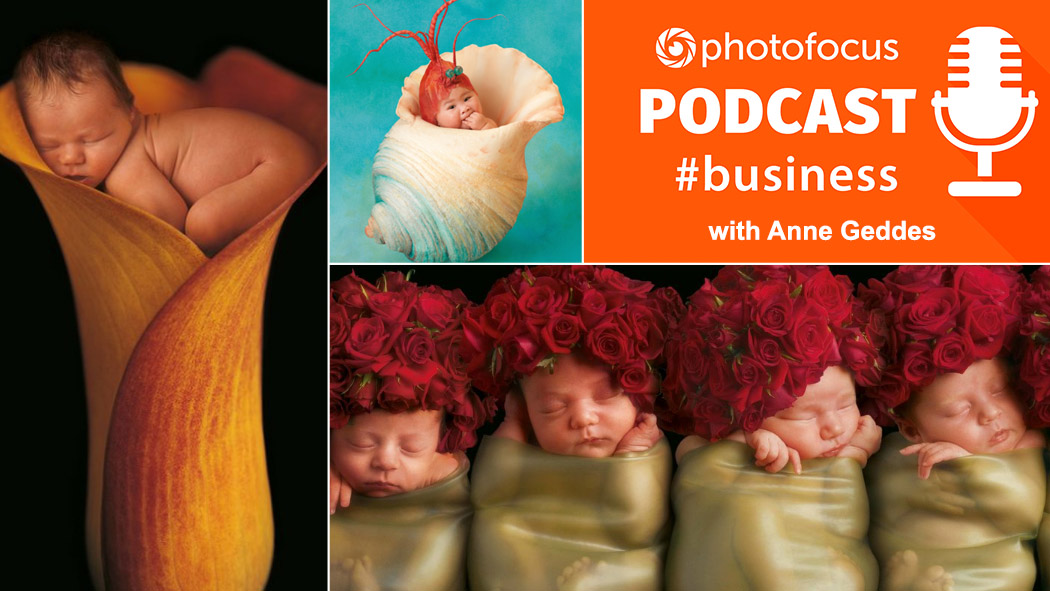 All images copyright Anne Geddes
We discuss in detail:
How storytelling relates to photography
How to be authentic in your work
Finding your personal creativity and style, and the importance of being able to control light
How to find the photographic "bliss" that will drive your work forward
Building relationships with clients, whether they are 3 months old or 30 years old
Making your subjects feel comfortable
Being confident during portrait sessions, even if you're nervous - fake it 'til you make it!
Building trust with clients and their stories
Raising awareness for important causes
Finding balance with business, family, and life
Check out Anne's "Baby Look at You Now" Project on Instagram
See Anne's baby photography subjects all grown up!


You can find Anne at:
Enhance your revenue stream: sign up for Adobe Stock and submit your video content!
Have suggestions on future topics you want us to cover? Reach out!
@SkipCohen on Twitter and Facebook
skip@mei500.com
Chamira Young: chamira@photofocus.com
Share This Podcast!
Please share this podcast with your friends and subscribe via iTunes.